This will inshaAllah be my 17th year leading Tarawih. Alhamdulillah.
I still remember finishing my Hifdh and reciting it from cover to cover to my teacher (which took about 22 hours). We started at 4am, a little while before Fajr, and finished at almost 2am with breaks only for Salah and a little food and water. Plus I am a slow reciter, so that definitely added to the time. Just ask the folks at the Colleyville Masjid! The next day after recovering a bit, we sat down for the Ijazah certificate signing. I was 11 years old at the time. My father was sitting next to me. My teacher was about to sign the certificate and then hesitated. My heart nearly jumped out of my throat. He was and mashaAllah still is very particular about things. He looked at me and my father and said, "I will sign this on one condition. That as soon as he is old enough, he will lead Tarawih every single year barring some serious circumstances." I looked at my father and he nodded, "yes". So I looked back at my teacher and replied, "yes, inshaAllah".
The year I turned 14, I reminded my father that I had a promise to keep and was excited to achieve a milestone. He started asking around if anyone needed a Hafidh to lead Tarawih. A few communities were interested, when my uncle called saying there was a new community in the Mid-Cities (Colleyville) area of DFW that was looking for a Hafidh to lead Tarawih. This was about 20 minutes from where we lived, my father knew the people, so it was decided. I would be leading Tarawih SOLO for the first time.
Alhamdulillah, there were a few bumps in the road. Some days were a little rougher than others

but the community was very encouraging and my parents were supportive every step of the way. May Allah bless all of them. 16 years later and here I am. I lead solo for about 13 years and then had to take on a few young'uns and mentor them.
However one very disheartening trend I see increasing, is Huffadh not taking Tarawih seriously. There is very little desire to lead Tarawih. This can stem from either nervousness on behalf of the young Huffadh, in which case they need to get over it, or communities not wanting to deal with newbie Huffadh learning things on the job. Communities need to realize the importance of cultivating leadership form within. I spoke about this at the grand opening conference of the Mansfield Islamic Center.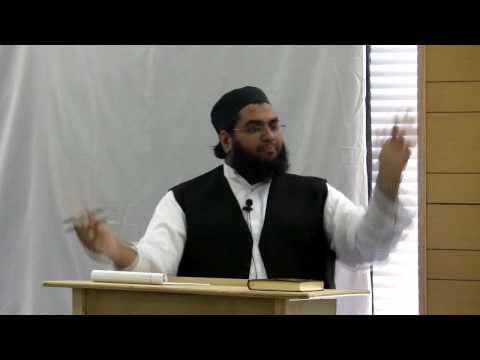 I want to advise young Huffadh to inshaAllah step forward this Ramadan. There will be tough days and people will sometimes be very critical, but it'll all be worth it in the end inshaAllah. Secondly I'd like to remind communities that these young folks are the future leadership of our communities inshaAllah. We need to give them the opportunity to grow and flourish and encourage them along the way. This is also a means of motivating other youth and children within our communities. My own motivation to start studying Quran was found at Tarawih in Ramadan watching a graduate student from the Middle East leading prayer and reciting the Quran from memory. I mentioned it here.
May Allah make this a most blessed Ramadan for everyone!